Your one stop solution for storage needs!
Renter, meet storage leaser. Storage leaser, meet renter. Storgage is your one-stop-shop of nearby, friendly, physical storage solutions. You probably book your vacations through an app, so why not book your storage spaces through one too? We've made it easier than ever to store anything from a few pairs of sneakers to a Class A motor home. In just a few taps, Storgage connects you to local space providers who are willing to keep your belongings safe and sound for as long as you need.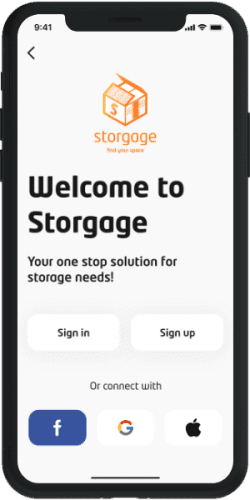 Storgage's Speedy Process
When we say speedy, we mean speedy. Check it out:
Download the Storgage app from the Apple App or Google Play store for free.
Create an account (yep, that's free, too!). Login. Visit the map section to find listings in your local area, or create a listing if you have space to rent.
That's it!
We help you get connected with space owners quickly and efficiently. There's nothing like a seamless process; so, we made it happen.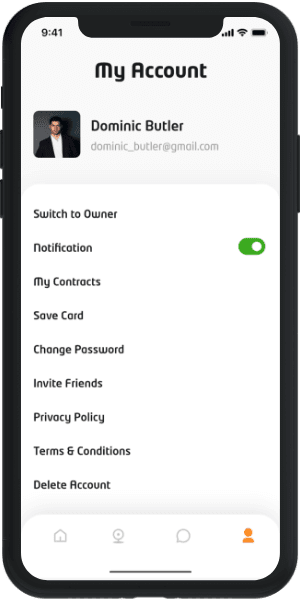 Have too much garage and want to let a nearby resident fill the emptiness? Or maybe you've cleared out your shed and realized you no longer have a use for it? Perhaps you got an empty field that you're willing to let somebody park a tractor on?
Whatever kind of space you have, Storgage is the perfect place to list it!
Within a matter of moments, you can post your storage solution on the platform for local people to find. If somebody likes the look of your listing, they'll get in touch to talk details. Finally, they'll come and put their stuff in the space.
It's as simple as one, two, three! Storgage takes the messiness out of renting storage areas. No more looking for a reliable platform and waiting far too long for leads — snap a picture, type up the details, submit, and the hard work is done. Or better yet, you don't have to rent out your home to an international criminal you don't know!
Finding storage solutions hasn't always been easy. Lockers seem unsafe and finding one near enough is practically impossible!
Until Storgage.
In a few small taps on your phone, you can contact somebody with a storage solution near you. Whether you want to store your prized Hawaiian shirt collection, your RV over the winter, or your ever-expanding library of classic literature, someone has a space for you.
Contacting locations has never been easier — or friendlier. Our app lets you go the human route; real people with real spaces. So no more driving around the seedy part of town trying to find a decent storage space.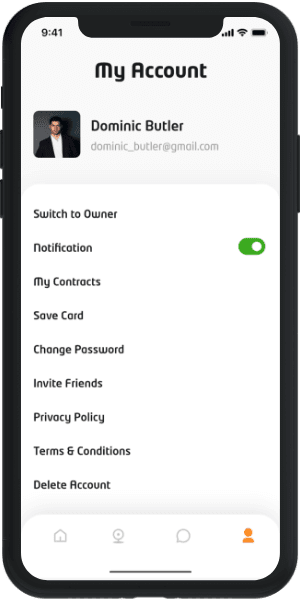 Subscribe To Our Newsletter